Posted August 5, 2020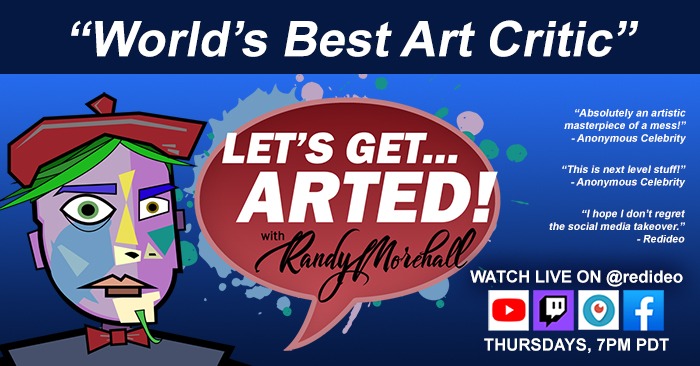 I'm not sure why, but I agreed to let Randy Morehall take over my social media for an hour.
Randy Morehall is an art critic, curator, and connoisseur. The main highlight of the show will be critiquing featured art, but there will be a lot of other unfiltered topical nonsense included in the show.
I told Randy that he has to get people to interact for him to keep streaming live on my channels.
How you can view:
http://www.youtube.com/user/RedideO/ (best way to view)
http://www.facebook.com/redideo
People can submit their art to be critiqued by using #getarted or contacting Randy directly on social media.
Randy's social media:
I did a technical test run with Randy and here's an example video of what we're planning on for the show.
If you're feeling generous and want to help keep the project going, Randy also accepts tips:
http://streamlabs.com/redideostudio/tip
ps. Randy's opinions and statements are his own and I don't endorse everything he might say.