Well, I got all of the keys back on and it looks freakin' awesome!
Published April 14, 2010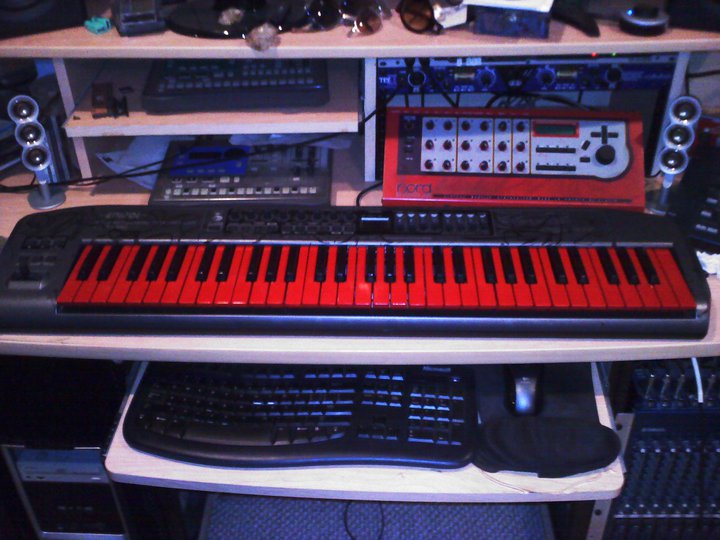 Buuuuuut… unfortunately refurbished doesn't hold true to this piece of electronic gear.
Some of the keys still aren't making contact and sending the midi signals I need! I'm sure if I put some more time and effort it into it, it could be fixed. But, at this point, I don't feel like investing much more time into it. I've got at least 10 hours invested into this project. So, it looks like I got myself a nice looking dust catcher conversation piece. I suppose I learned a lot by taking it apart. It does give me an excuse to shop for a new midi controller though! An Akai MPK is looking pretty tasty right now.
Click here to see how I did it.