So, I decided to refurbish my Edirol PCR-M80 midi controller.
Published April 8, 2010
I've had it for about 5 years and some of the keys just flat out stopped working. At first I thought I was going to be able to clean the connections with air duster and everything would work fine again. After realizing that I couldn't hit the midi sensors with the air duster, I removed the keys. After getting to that point I realized all of the sensors for the keys were covered with a rubber piece. At this point, I figured, what the heck? Maybe I can make a Frankenstein midi controller if all else fails. Half the keys don't work anyways. I had just seen a documentary on the evolution and history of electronic music in Britain and I have to say it may have motivated and inspired me a little bit.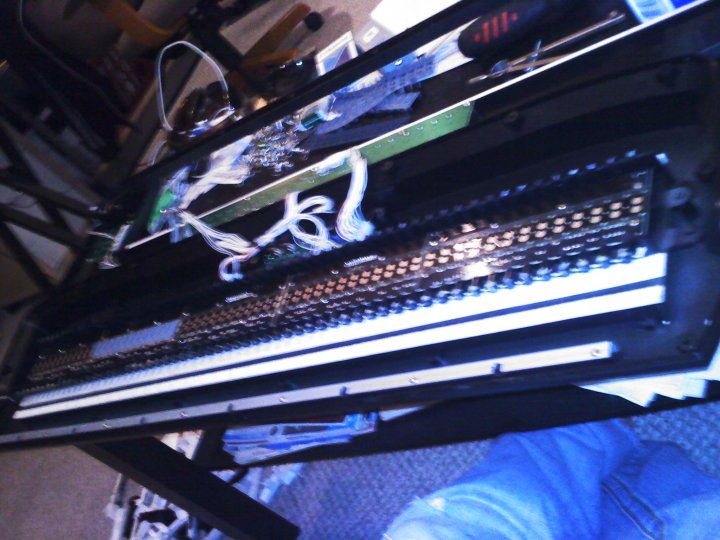 After cleaning all of the sensors with rubbing alcohol and testing the midi signals to Midi Ox to make sure they work, I'm feeling uber nerdy now.
I had all of the keys off so I began to think about what else I could do. And then I began to think, "Why don't people have colored keys on their keyboards?". I have seen a Korg Poly 800 with reverse colored keys but nothing too extreme or flashy. I had recently gave my JBL monitors a custom paint job so I was up for the challenge and I decided on red to match my newly refurbed JBL monitors. After sanding all the major white keys down (so the paint would adhere) and spraying them down with enamel, here's what I got…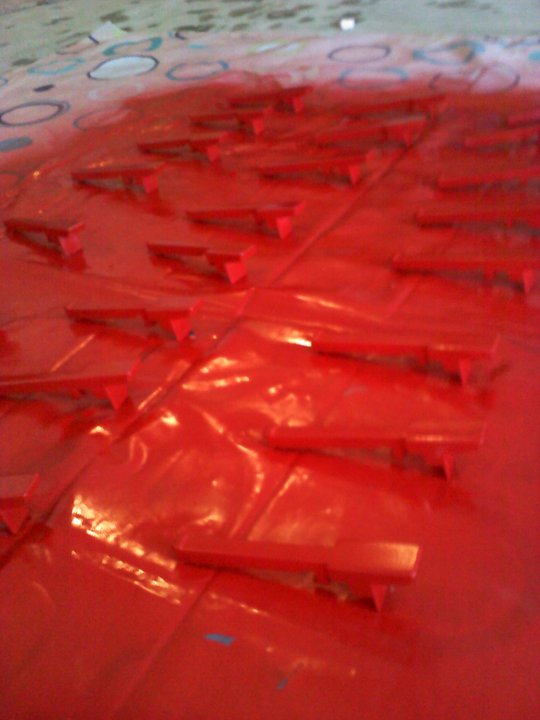 They look pretty slick and shiny so far! I wish the paint would dry quicker but I don't want to mess anything up at this point. I just hope that once I get it back together after doing all of this hard work, it works! Hopefully I'll be updating soon to show you my working refurbed custom midi controller with shiny red keys!
Click here to see the update and finished product!