Posted on April 14, 2020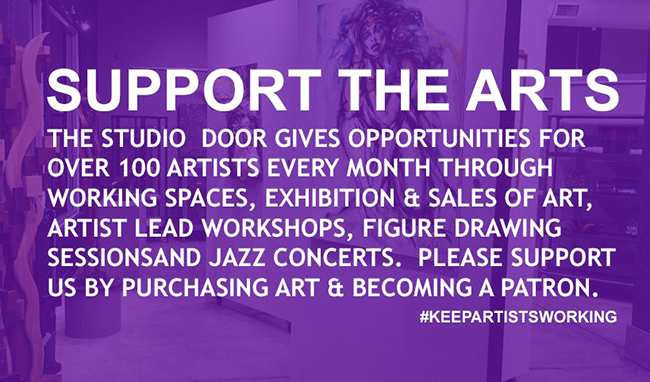 Help keep artists working and art galleries open during these challenging times due to the COVID-19 Pandemic.
As we're all aware, times are challenging and as a result, it's been humbling for a lot of professionals and small businesses.
The reason I'm writing this article is to not only promote my first official art show where I get to display a series, but also to help bring awareness to a local San Diego art gallery and the professionals who depend on art to pay their bills.
The Studio Door is an art gallery located in Hillcrest which is a small neighborhood located in San Diego, California. I first connected with The Studio Door when they had a gallery where I currently live in North Park, San Diego, California. They are always super supportive of local artists and gave me my first opportunity to display my art in a San Diego gallery when I applied for a business scholarship.
But then, due to high rent and gentrification, the majority of art galleries (including The Studio Door) were driven out of North Park a few years ago.
Being forced to change locations was actually a blessing in disguise and put The Studio Door in a better spot where they received a lot more foot traffic.
Unfortunately, they now face new challenges trying to keep the art gallery open since their space is not physically accessible like it was before.
In response to the COVID-19 Outbreak and restrictions, The Studio Door has launched a virtual art show and online shop.
If you are fortunate enough to be healthy and in a good stable financial situation, I ask of you to take a look at all of the talented artists. Anything you purchase will help keep the art gallery open. Not only that, but it's also a great investment that you can admire every day for the rest of your life or gift to your family or friends.
If you are not in a good financial situation, that's OK! Please share and spread the word! #keepartistsworking It only takes a second and every little bit helps. Not only will it help The Studio Door, but it will also help bring more awareness to the art scene in general.
About The Series I Have On Display
I was really excited to be a part of the show, but due to unpredictable circumstances, at one point I didn't think I would be able to participate. Fortunately, I was able to pull it off and it was an amazing feeling to be able to finish this series! I'm very grateful that the gallery gave me such an awesome opportunity.
The selected artworks are the result of mathematical equations known as fractals. The series of work explores controlled chaos and the familiarity of objects in real space.
Five of the pieces are part of the "Quarantine Cleaning Series" where I associated them with fictional places I found around the house while deep cleaning.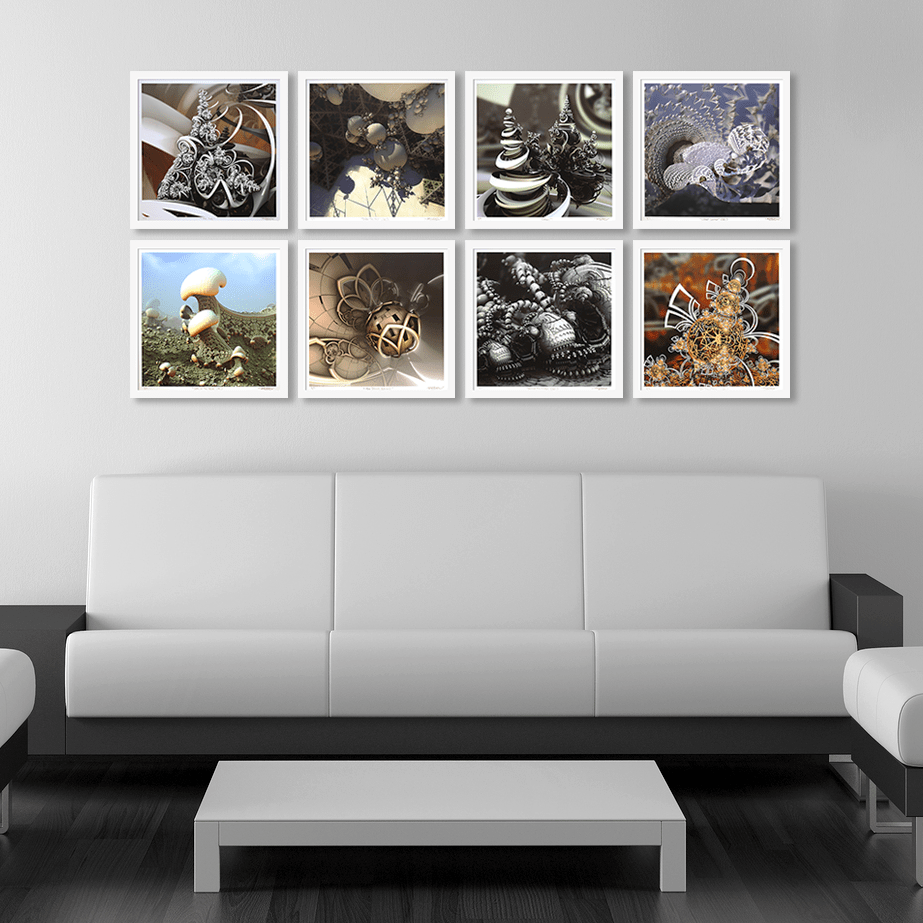 All of the pieces on display are one-off original giclee prints.
If you don't know, giclee prints are museum-quality prints that will last at least a lifetime when taken care of properly. I usually do a limited edition of 20 prints, but these originals were made specifically for The Studio Door gallery show. There's only one of each print with the exception of my artist proofs that will not be sold.
The prints have been removed from their shop, but will be in my shop soon.
Here's more information on the fractal art I create and the software I use.
And that's all I got! Stay healthy and safe my friends.