While attending the Kansas City Art Institute, I always admired the abstract art paintings the students were making in the other department. Painting and drawing was always my first love, but for some reason I went more of the digital new media avenue while I attended college.
It was so refreshing to get back to my roots and it also helped renew my perspective on art in general. When I created these, it also happened to be around the holidays and I had decided to give my family art for presents. I had watched and studied a lot of tutorials on abstract art fluid painting and was ready to give it my best shot. After a lot of trial, error, and frustration, I started to get to a point where I was almost pleased with the results. I'm definitely my own worst critic! Getting the right consistency on the paint was probably the biggest obstacle. If it's not mixed properly, it makes it very hard to work with. A few other obstacles I encountered was composition in general and not getting the paint all over everything I own.
Check my Instagram for all of the latest photos of my paintings.
Below are some of my first abstract art fluid paintings that I will actually show to people.
*Disclaimer: My cell phone camera sucks and I wish these photos were better!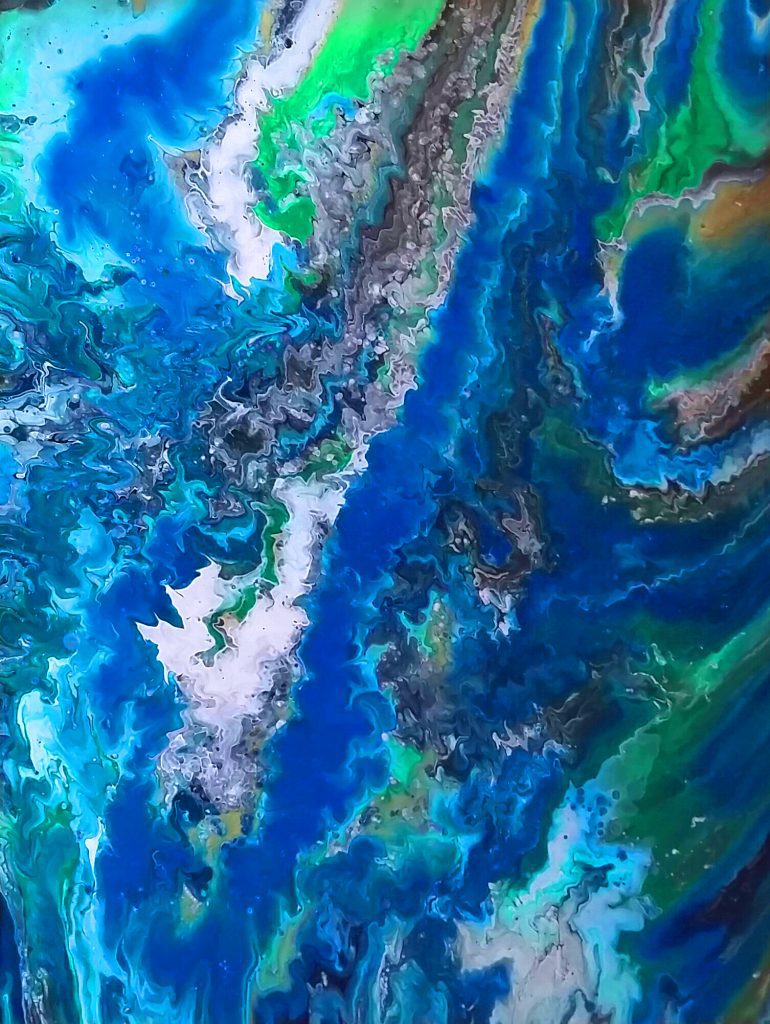 The photo below is a closeup of the painting above. The photos just don't capture the amount of detail the paintings have!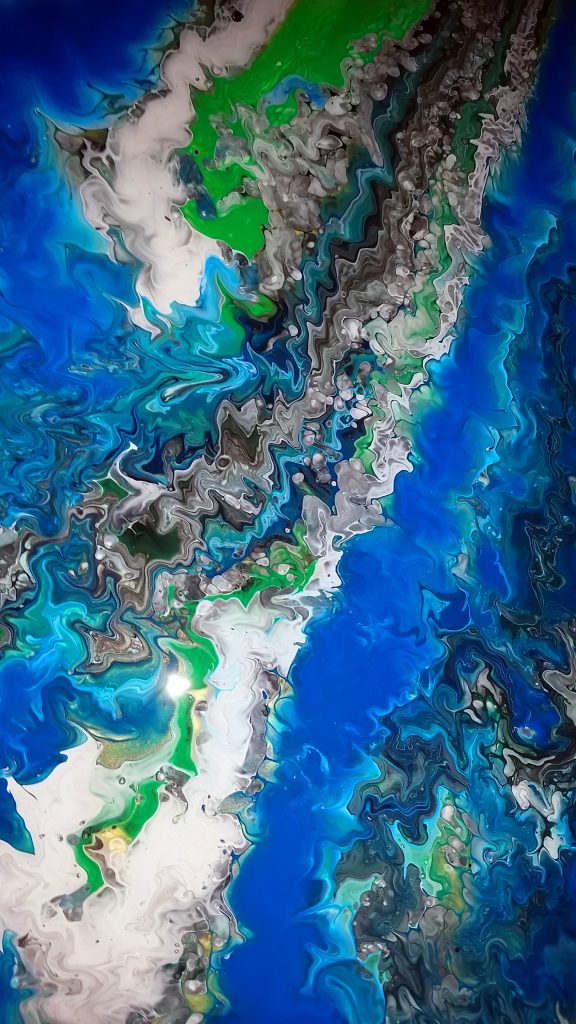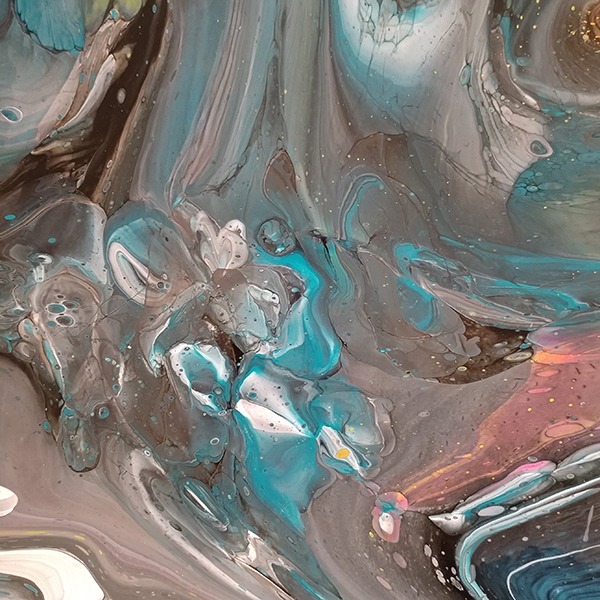 "Untitled" – 18″ x 18″ Fluid Acrylic Abstract Art Painting (Dirty Pour) On Wood Birch Panel NOT FOR SALE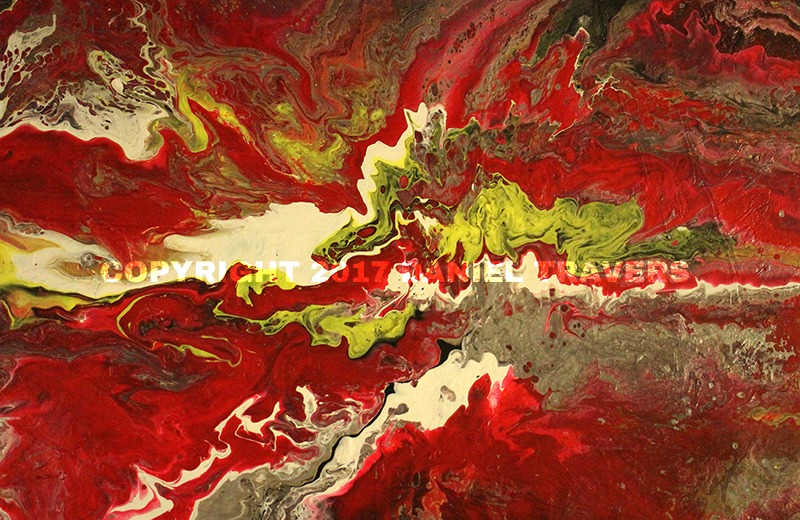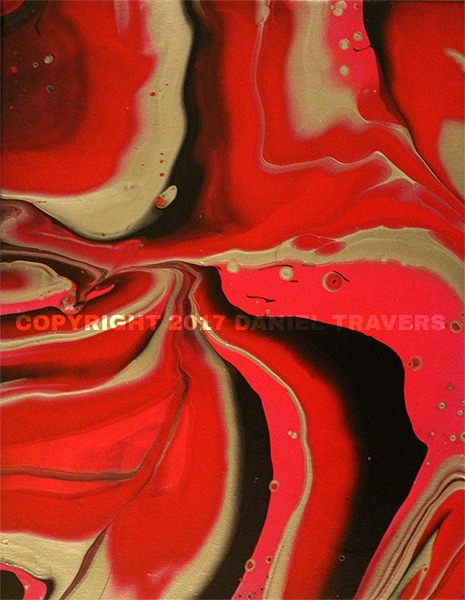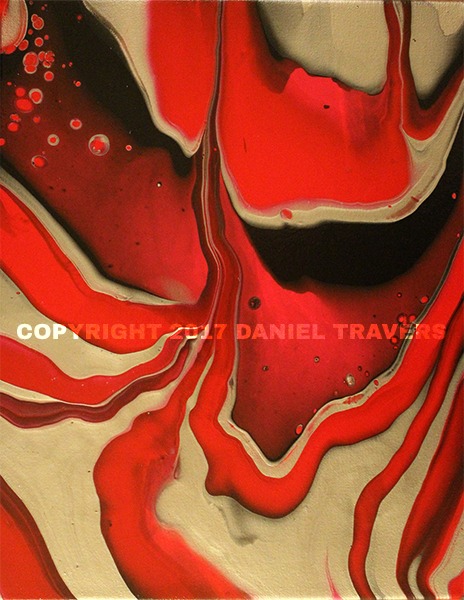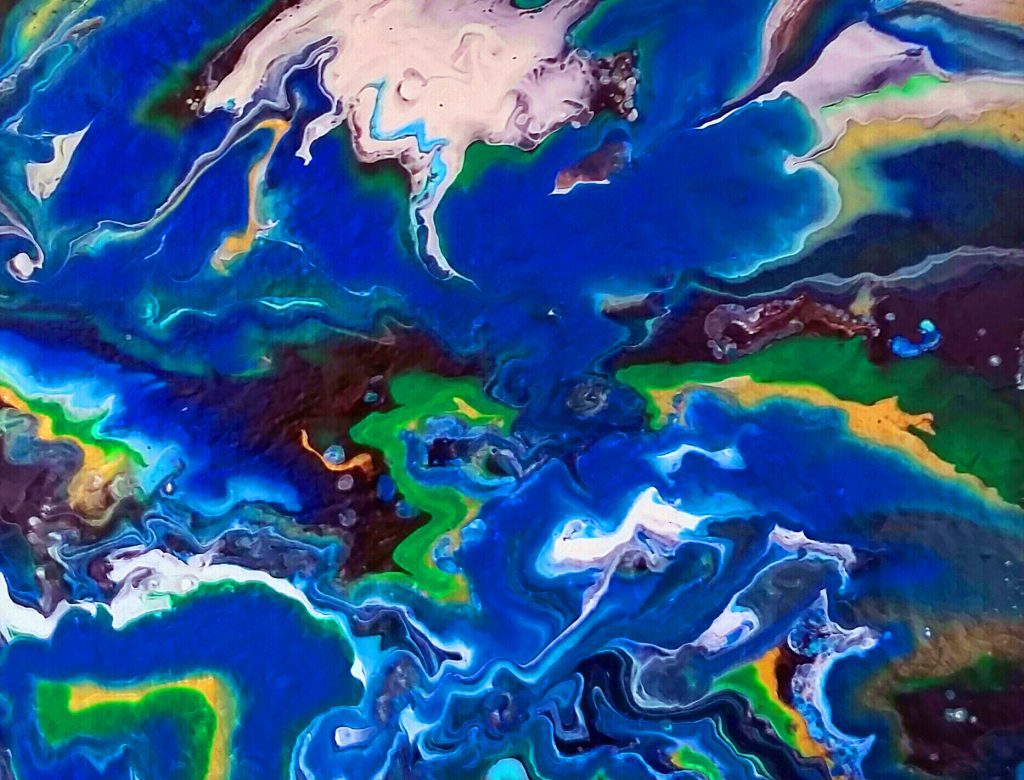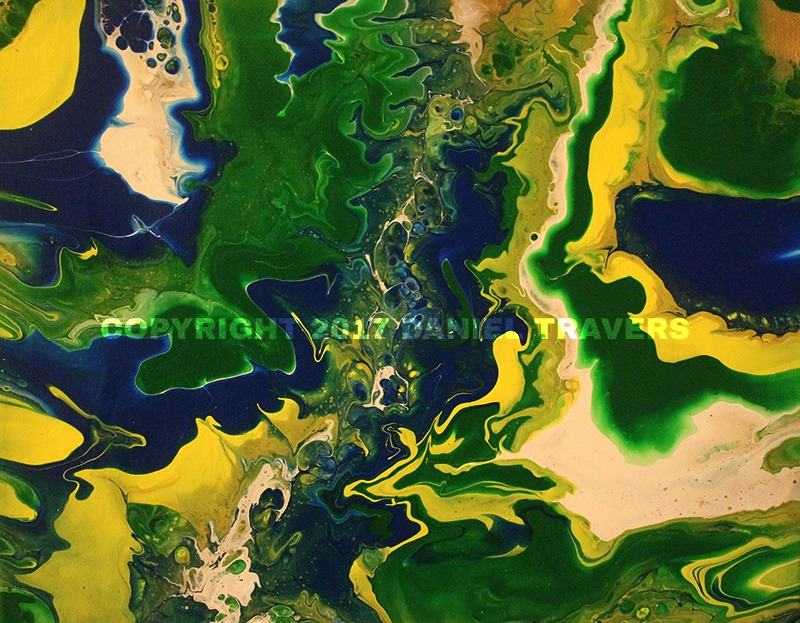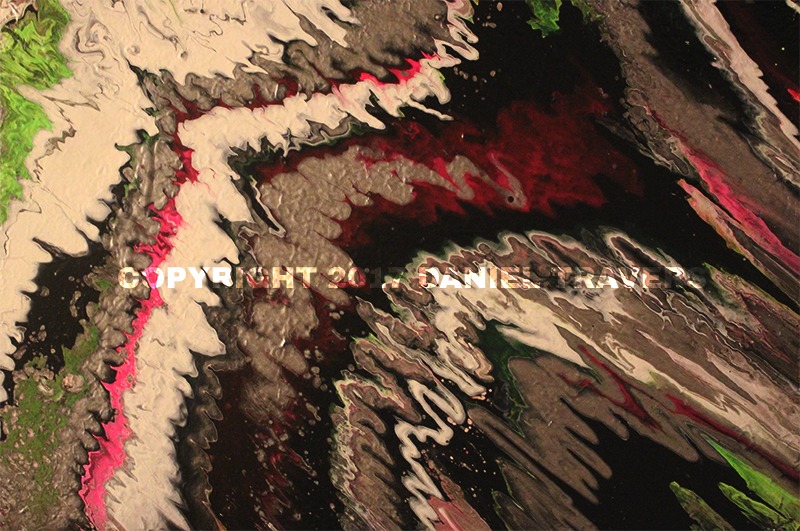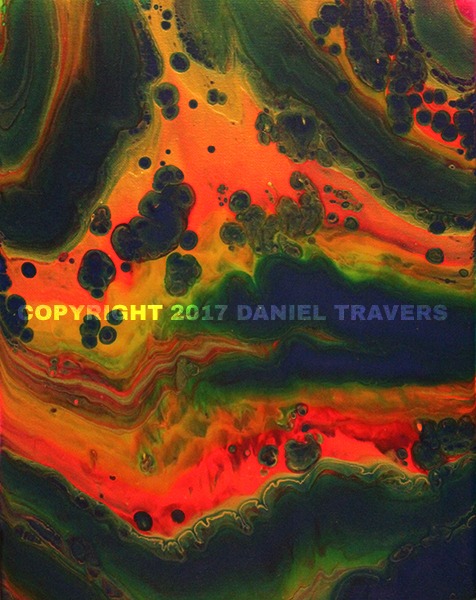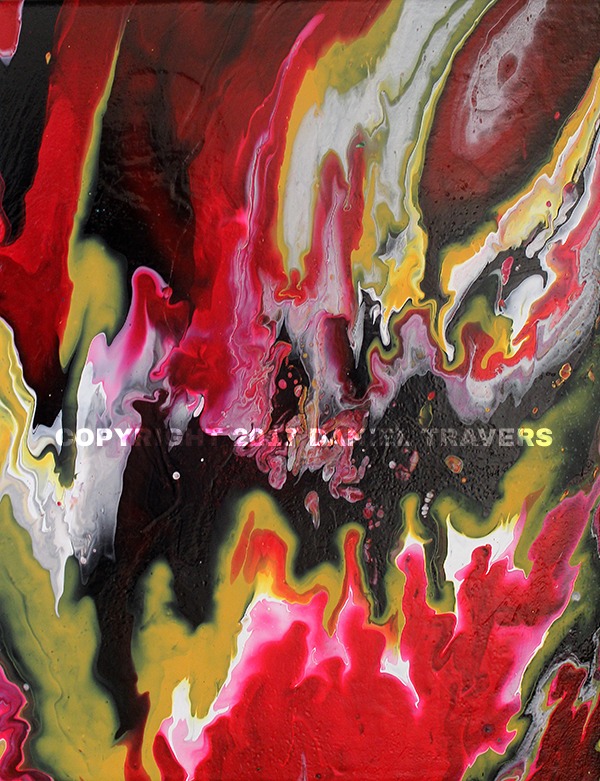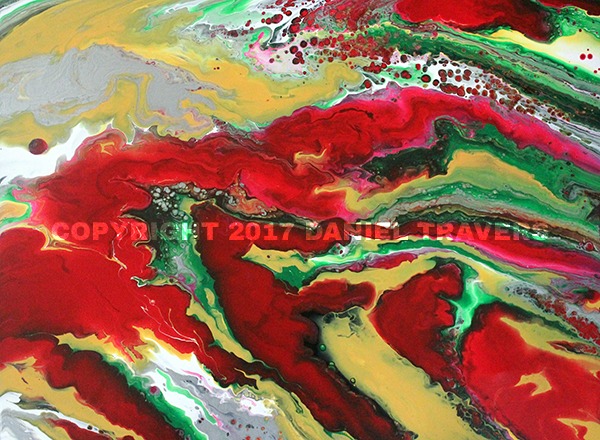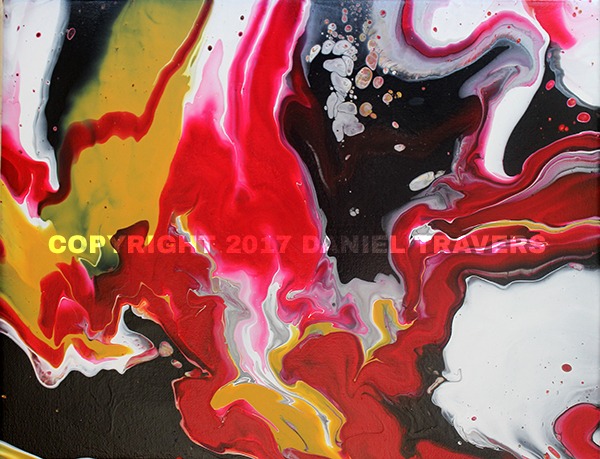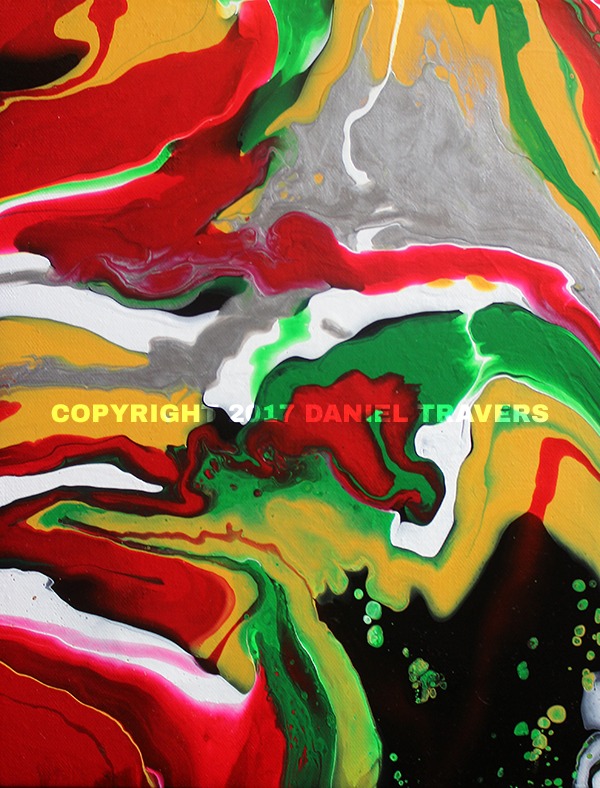 I experimented with rubbing alcohol on this one. I'm not sure whether I like the outcome or not because it left a web like texture to it in some areas.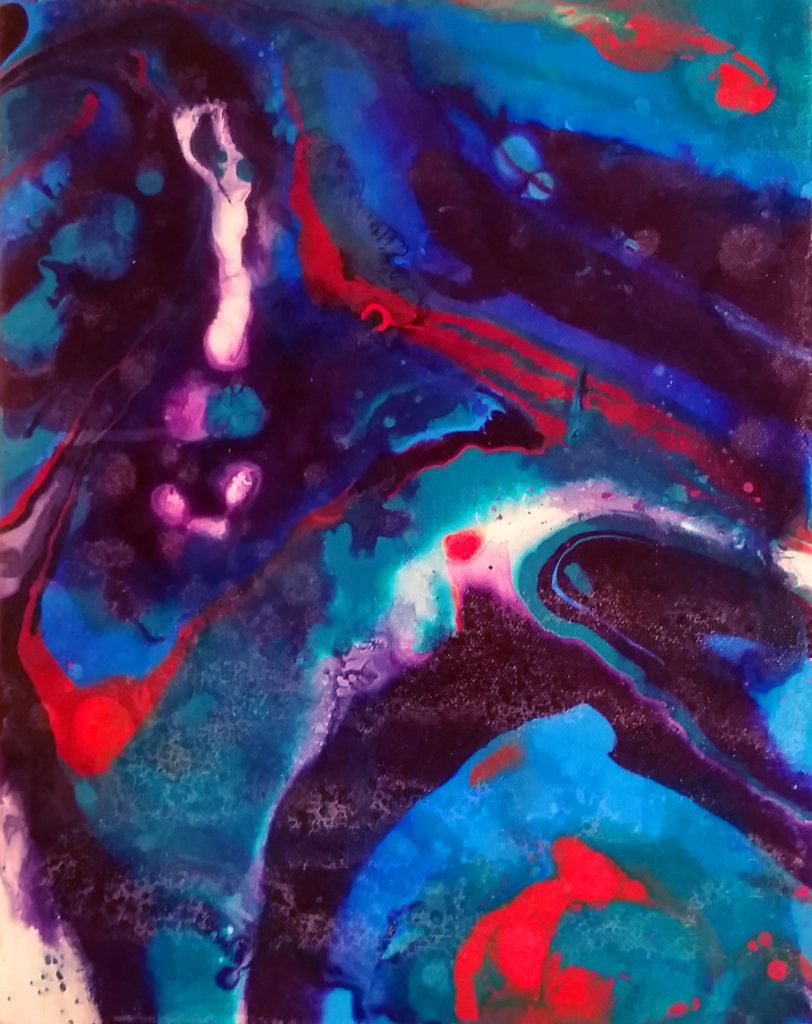 This was one of the first I did. I still wasn't completely happy with the way the paintings were turning out, but it was progress.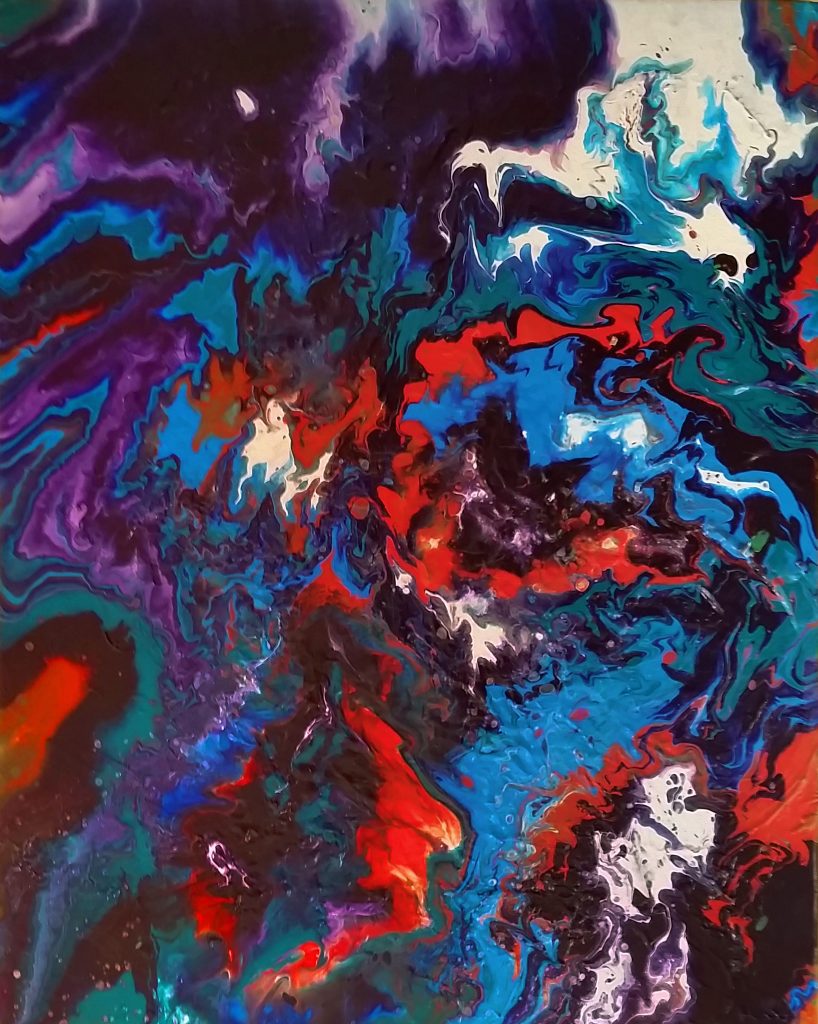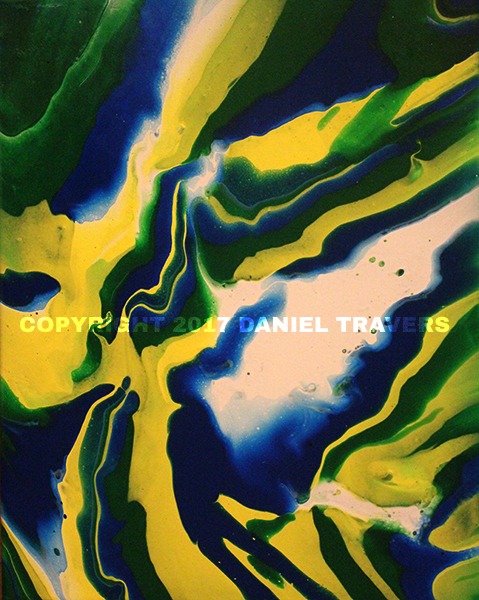 I was happy with the top portion of this painting, but the bottom of it not so much. So, I painted over it.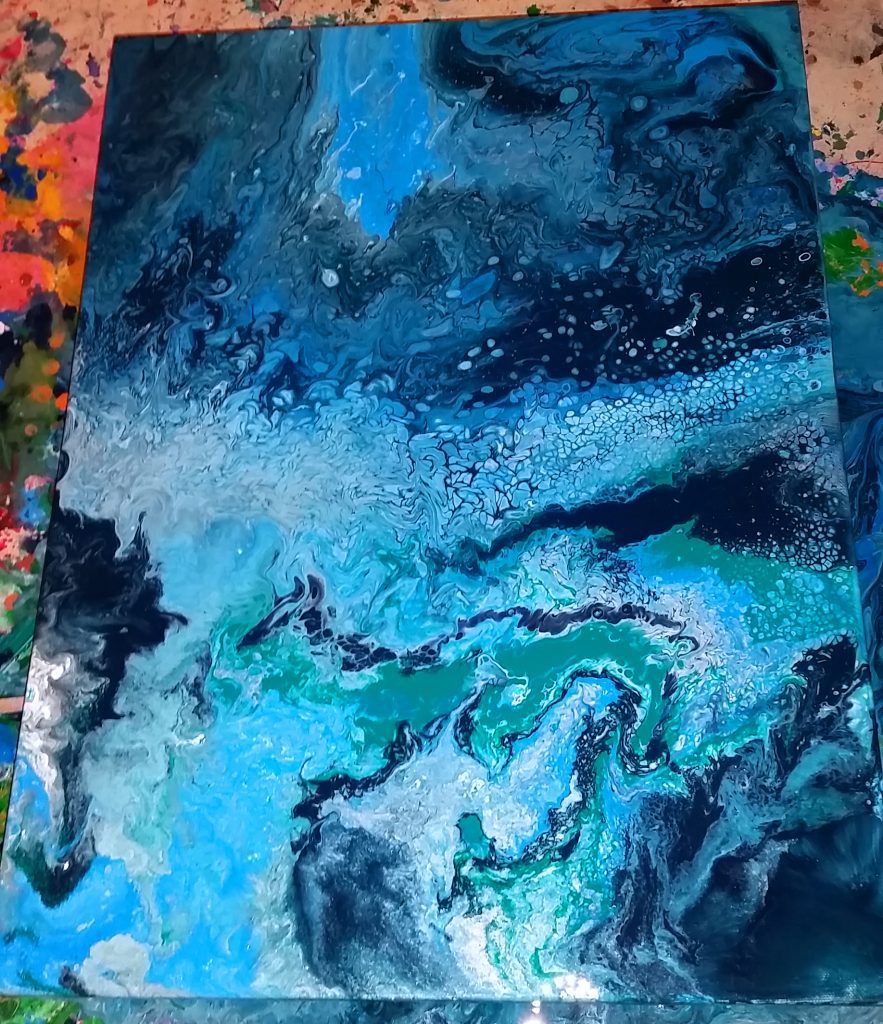 And here is a happy accident I had! It's all of the paint that dripped off of the canvases onto a drop cloth I had below. I wish I could cut this up and frame it!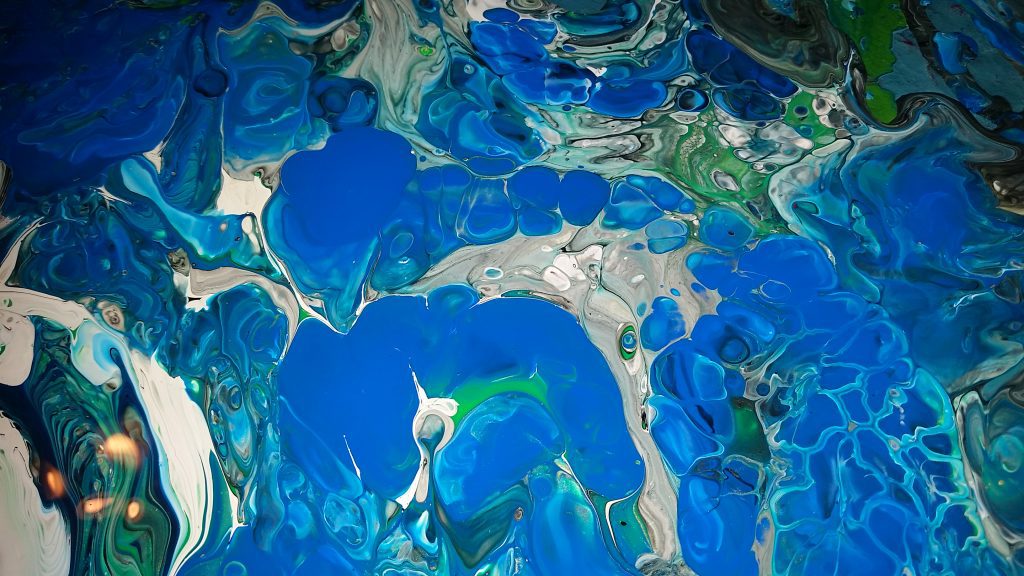 And there's more art to come!
Interested in buying or having a piece commissioned? Contact me.